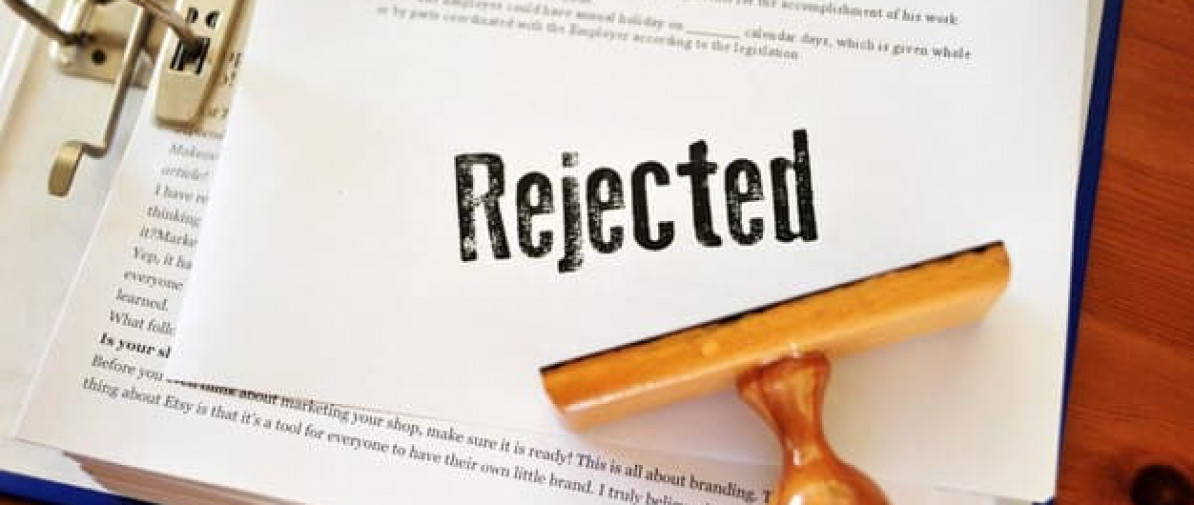 June 28, 2023
Written by Admin
Mortgage Offer Got Declined? Here is Why!
"Mortgage declined" are two words that every home buyer fears. It can be very upsetting to have your mortgage declined after finalising the property you love. There are a number of reasons why your mortgage application would have been rejected. But remember, this is not the end; you need first to understand the reason for your mortgage rejection and how you can boost your chances of being accepted the next time.
What caused the rejection of my mortgage application?
Here are some common reasons suggested by experts in Canada on why your mortgage application or pre-approval is getting denied:
A poor credit history
Private Lenders in Ontario focus more on your credit history as they want to know that you have managed the debts responsibly in the past. If you have a low credit score, it might create a bad impact, as they might consider it a risk of you being unable to pay the mortgage payments. Your credit history and reports play a vital role in determining whether your application gets accepted or not. In cases like these, you might consider the option of a bad credit mortgage for you by seeking guidance from your broker. You will understand where you stand with your mortgage pre-approval application.
Too many credit applications
While going through your application, Ontario's private lender will verify your credit report when you seek credit, leaving a mark on it. If the lender sees too many applications, it can give the impression that you have debt issues.
You applied for the wrong mortgage
With the available mortgage options in Canada, each comes with a unique set of requirements. For instance, if you applied for a first-time buyer mortgage but have previously held one, your application would be rejected since you do not meet the requirements. It is important to be aware of the criteria and the mortgage product you are applying for.
Your property cannot be financed
In many cases, the property itself can be one of the main reasons for mortgage application rejection. If your property is not composed of brick or stone and has a tile or slate roof or any structural issues, extreme dampness, and non-standard construction, then these can be the reasons why your property cannot be financed.
Small deposit
Mortgage lenders in Ontario generally want to be assured that when they lend money to someone, they will receive it back in full, along with any interest due. The bigger the deposit, or the more equity you own in your home, the lower the risk to the mortgage lender.
Is it possible to get a mortgage after being declined?
If your mortgage application is declined once, it does not mean it is the end, or you might never get accepted for a mortgage. But there are things you need to be aware of before you apply the second time. The most important thing when your mortgage gets declined is to know the issue and rectify it before applying for any other. If the reason is not mentioned for the rejection of the application, contact your lender to ask the reason. Seek help and guidance from experts.
It's important to keep in mind that if your mortgage application has been denied, you may not try to submit a ton of additional mortgage applications in an attempt to find a lender who will approve your request. This can go completely wrong! Every time you apply, a "hard search" of your credit history will be conducted. If you conduct hard searches in a short period, it might negatively affect your credit score for up to six months, which may also affect how private lenders in Ontario view you and make it more difficult to submit applications in the future.
Where can I seek guidance or information to explore other options?
A professional mortgage broker in Canada might be the perfect option to reach out when your mortgage application gets rejected. They will help you personally and introduce you to a lender who will work as per your circumstances. Mortgage brokers also help you by knowing where you went wrong and what is the primary reason for the rejection of your application.
If you are considering a mortgage adviser and want to know how to identify the best one for you. Then you might find this article, The Mortgage Brokers in Canada: Find out What They Do? helpful.