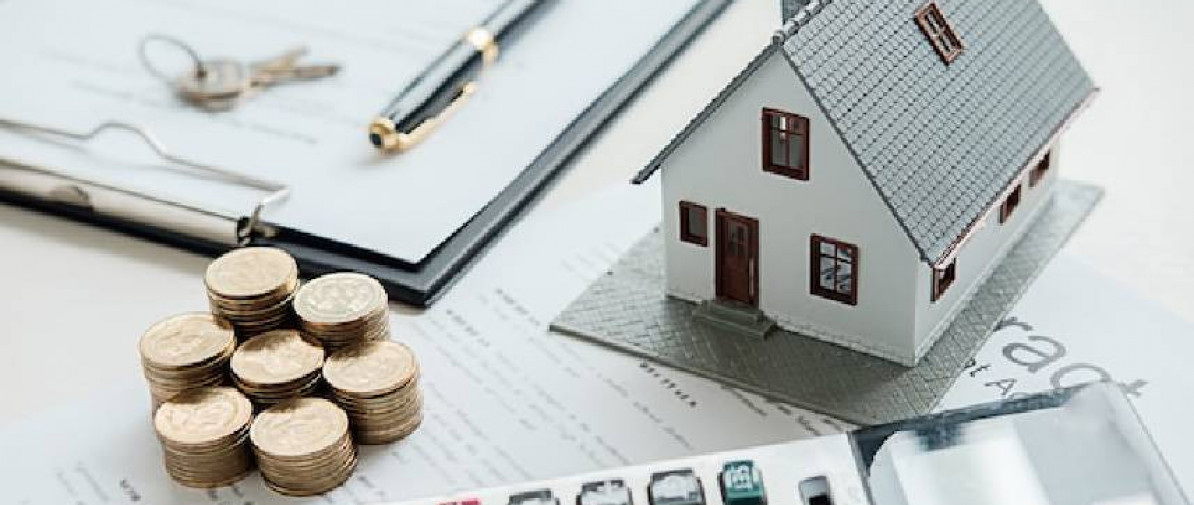 July 04, 2023
Written by Admin
What Should You Do When Mortgage Renewal Is Up?
To put it simply, mortgage renewal is the process of forwarding the remaining balance of your mortgage for a new term which usually is another 5 years and at a different interest rate. Most Canadians, unless they have enough savings to pay off their mortgage in the first term, will have to renew their mortgage for the best rates at least once through either a federal or private lender in Ontario.
If you haven't marked your calendar for your mortgage's maturity date yet, your current Ontario private lender should send you a renewal notice well before that date. A new mortgage rate and term offer is included on the slip, which you can sign and return. However, this article will help you adopt a more proactive stance when it comes to renewing your mortgage for the best rates.
The Current Market
The Bank of Canada, which is in charge of setting interest rates in Canada, has increased its key overnight Lending Rate many times. This has caused variable mortgage rates to go up a lot. So, if you got a mortgage with a variable rate a year ago, you're probably paying a lot more in interest now than you were before.
Even if you have a fixed-rate mortgage, which means your interest rate stays the same for the entire term of the mortgage, you may still see an increase in your mortgage rate when you renew it. This is because increasing bond yields have caused fixed mortgage rates to rise as well.
So, if you're renewing your mortgage in 2023, you'll almost certainly be paying a higher mortgage rate than you were five years ago when you first got your mortgage.
So, What Can You Do?
Be Proactive
Don't sit around waiting for your mortgage company to ask you to renew your mortgage. Since most private lenders in Ontario would let you renew your mortgage as early as 4 months before the maturity date, it's in your best interest to take the initiative and start exploring your alternatives at least 6 months in advance. While the real estate market may be moving quickly, the time it takes to complete a new mortgage application or switch lenders entirely is far slower. Since the Bank of Canada has put off rising interest rates, an early renewal of your mortgage could help you avoid paying even more than the current market rate.
Bank On Those Loyalty Points
Financial institutions, at the end of the day, are just businesses and just because they have a constant supply of new customers doesn't mean that the ones who have stayed with them for a long time become expendable. So, when you have a long-standing relationship with your mortgage provider through a cheque or savings account, GICs, investments etc., you know that you have collected some loyalty points which you can cash in at the right time. Customer retention is one of the top priorities for these financial institutions, and they often offer loyalty programs or special incentives to keep their existing customers happy and engaged. You may be able to negotiate a better rate or more favourable terms by leveraging your current relationship with the private lender in Ontario.
Don't Shy Away From A New Lender
While switching to a new private lender in Ontario for a better mortgage rate can be challenging in today's high-interest rate environment, it's important to remember that there are still options available. By shopping around and doing your research, you may be able to find a lender that offers more favourable rates and terms. Refinancing your mortgage with a new lender in Canada can also be a great opportunity to consolidate debt, access cash for home renovations, or simply improve your overall financial situation. And while passing the mortgage stress test can be a hurdle, it's important to remember that it's designed to protect homeowners from overextending themselves in a rising interest rate environment. By working with a mortgage broker or a financial advisor, you can navigate the process of refinancing your mortgage in Canada with a new lender and find a solution that works for your unique needs and goals.
Conclusion
If you are a mortgage buyer, you might find this whole process challenging, but with a little bit of planning and research, you can find a better deal that fits your current needs and helps you achieve your long-term financial goals. So, take time to explore more options, and you will be ready to renew your mortgage again in no time!